About Us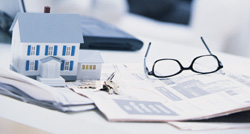 Michael A. Guy, CPA, P.A. is an independent tax and financial services firm established in 1985. Our firm serves individuals and businesses in Southern Maryland and beyond in most every aspect of taxation, accounting, investments, financial planning and related matters. We are especially honored by the loyalty and confidence of our clients over the years. Many have been with us since our inception.
We have worked hard to build and maintain a good reputation among our clients, business partners and community. We believe strongly in the codes of conduct and ethics set forth by the Certified Financial Planner Board of Standards, Inc. and the AICPA.
We are relationship oriented not transaction driven. Through the years, we have learned that it takes commitment to build solid relationships: getting to know you, understanding your needs and desires, finding solutions to your problems, and helping you stay on track to reach your goals. We believe each client is unique, with a unique set of circumstances and requirements. Knowing this challenges us to stay fresh and focused.
When we implement changes, it is always to enhance our ability to serve our clients. We take the time and put forth the effort to find new and better ways to work by adopting new technology and better tools, keeping on top of changes, trends and industry standards, researching and making connections with vendors and providers who can help us meet your needs. To operate in today's world, professionals in our field need to do more than just maintain certifications and credentials.
Our philosophy is simple. We believe your best interests come first. Letting someone become involved with your finances is a matter of real trust. You can be assured that we will work for you in the same manner we would work for ourselves. Every step we take is meant to help you reach your goals and meet your immediate needs. Remember we want you to be better off for being our client.
When we say "clients come first" , we mean it. Every member of our staff is client centered. Whether it is finding the information you need or simply returning phone calls prompltly, we treat you the way we want to be treated, with respect.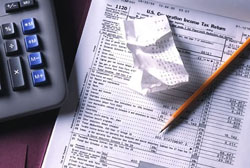 Our goal is to build strong and enduring relationships with our clients and to be here when you need us.